3
9
Bremerton_Transit_Center_Improvements
South_Tacoma_Commuter_Rail_Station
Interurban_Pedestrian_Bridges
Beacon_Hill_Light_Rail_Station
Tacoma_Commuter_Rail_Station
Tacoma_Light_Rail_System
King_Street_Commuter_Rail_Station
Edmonds_Ferry_Terminal
Anacortes_Ferry_Terminal
7
Interurban Pedestrian Bridges
Shoreline, Washington
Owner: City of Shoreline
Highly visible pedestrian bridges restore the historic Interurban Trolley Line and provide safe passage over State Route 99 on the Interurban Trail.
David Clinkston was lead preliminary designer while with Otak. Clinkston Brunner Architects led final design as a sub to Otak. CH2MHill was the prime consultant.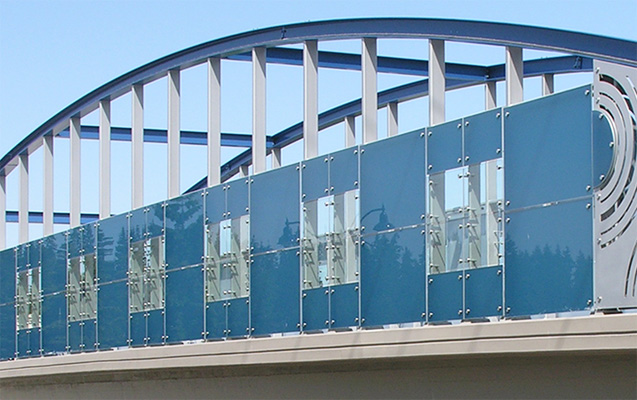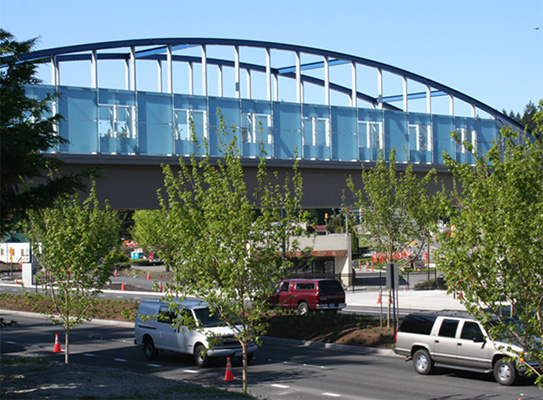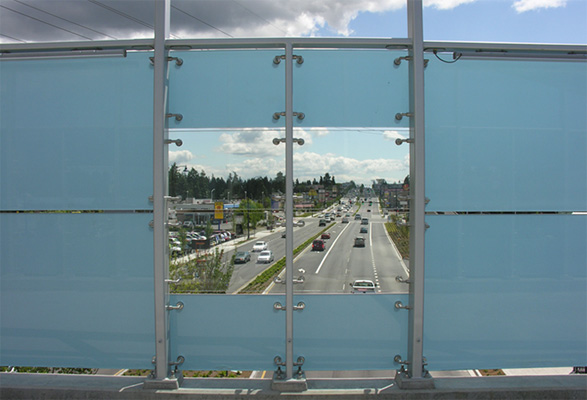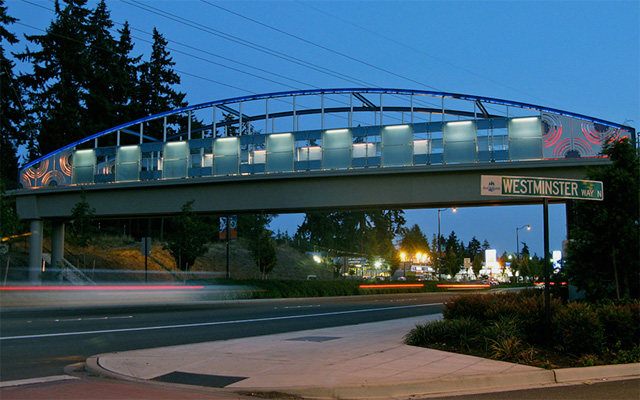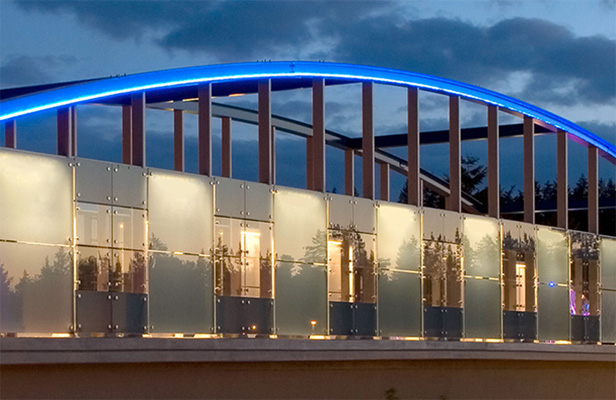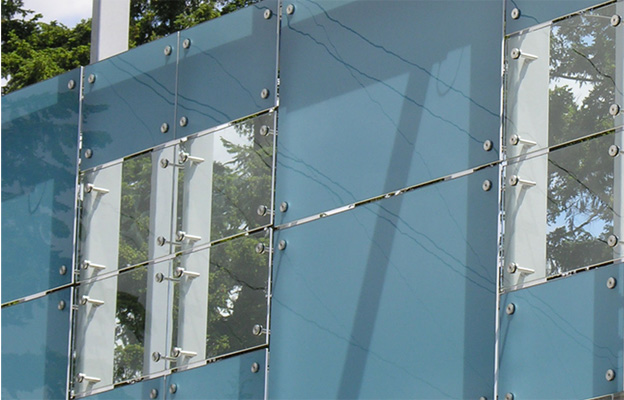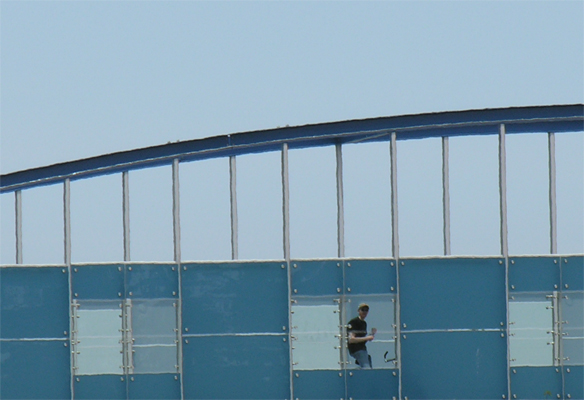 The Interurban Trail is part of a regional park trail system, reclaiming the historic Interurban Trolley Line. The pedestrian and bicycle trail connects neighborhoods and cities from Seattle to Everett. The bridges provide safe passage over 155th Street and heavily-traveled Aurora Avenue (State Route 99).
Translucent blue glass panels, bolted to a steel framework are an abstraction of trolley car windows. Semi-circular patterns in art panels at the bridge ends by artist Vicki Scuri are rail-inspired and link the bridge design to rail and shore motifs (also by Vicki) on the concrete approach ramps. Visible from a mile away, the Aurora Bridge is a dramatic landmark in the center of the community.
Prime Consultant
CH2MHill Engineers, Mark Johnson, P.E.
Architecture
Otak was a subconsultant to CH2MHill Engineers
Final Design
Clinkston Brunner Architects was a subconsultant to Otak
Photography
Kris Overleese and Mark Johnson, except
Image 4 by Vicki Scuri
Image 5 by Ray Power, Haskell Corporation (steel fabricator)