2
9
Bremerton_Transit_Center_Improvements
South_Tacoma_Commuter_Rail_Station
Interurban_Pedestrian_Bridges
Beacon_Hill_Light_Rail_Station
Tacoma_Commuter_Rail_Station
Tacoma_Light_Rail_System
King_Street_Commuter_Rail_Station
Edmonds_Ferry_Terminal
Anacortes_Ferry_Terminal
8
South Tacoma Commuter Rail Station
Tacoma, Washington
Owner: Sound Transit
The station will open in 2012. Stainless steel shelters gather along a curving black granite ribbon with strong sculptural forms at each end of the station, as architecture and public art engage.
David Clinkston was lead preliminary designer while with Otak. Clinkston Brunner Architects led final design as a sub to Otak.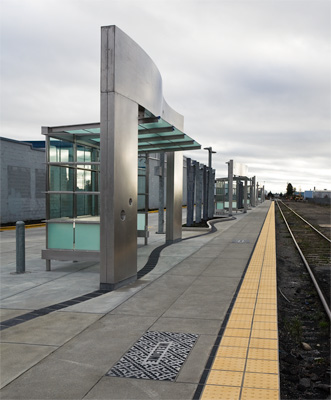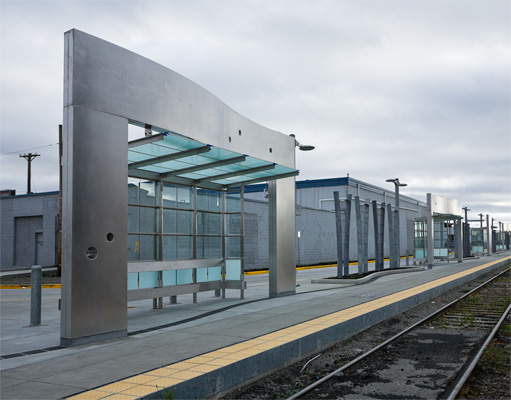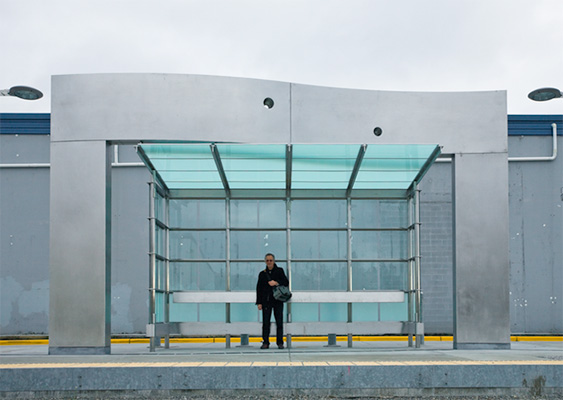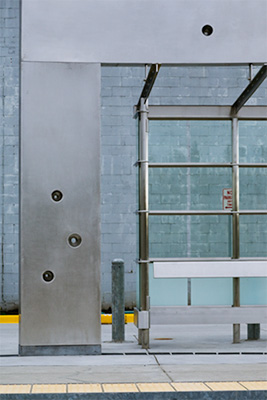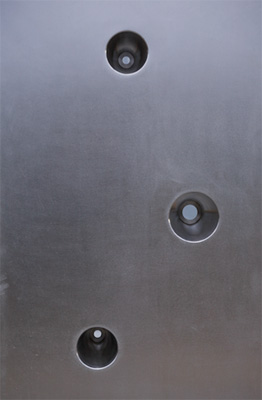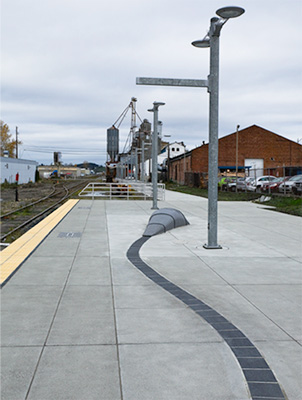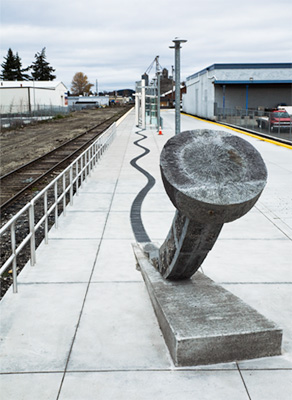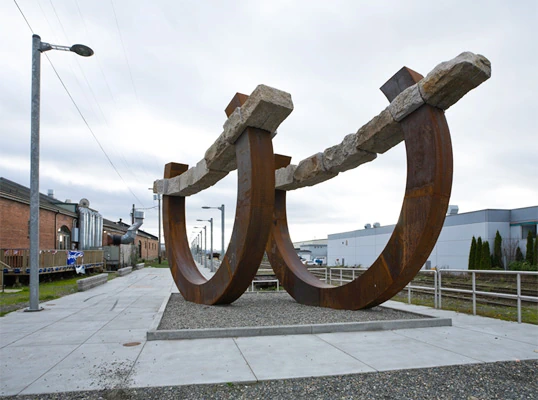 During peak hours trains will depart to Seattle every 30 minutes. Located a few blocks from the South Tacoma business district, the station is scheduled to become operational in 2011 when track work is completed.
The project consists of a 1,000-foot-long train platform, five distinctive stainless steel canopies, connection with Sound Transit Express and Pierce Transit buses, a park-and-ride facility, a kiss and ride, a landscaped access path, and distinctive sculptural forms by artist Ilan Averbuch at both ends of the station. Shelter structures appear as proscenium openings, and are organized along an undulating black granite ribbon. The ribbon is punctuated at one end by a black granite bench and at the other end by a stone sculpture that suggests an exaggerated railroad spike. The station architecture and sculptural forms imply a physical sense of movement – an integrated theme in the architect-artist collaboration.
Photography
Art Grice