16
9
Bremerton_Transit_Center_Improvements
South_Tacoma_Commuter_Rail_Station
Interurban_Pedestrian_Bridges
Beacon_Hill_Light_Rail_Station
Tacoma_Commuter_Rail_Station
Tacoma_Light_Rail_System
King_Street_Commuter_Rail_Station
Edmonds_Ferry_Terminal
Anacortes_Ferry_Terminal
6
King Street Commuter Rail Station
Historic King Street Train Station, Seattle, Washington
Owner: Sound Transit, Amtrak, WSDOT
Sound Transit's first commuter rail station to be built is at the heart of one of the busiest intermodal terminals in the Pacific Northwest. Transparent and minimal design is respectful of the historic King Street Station.
David Clinkston was the lead designer while with Otak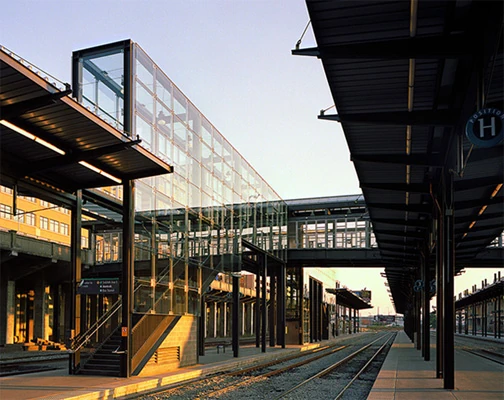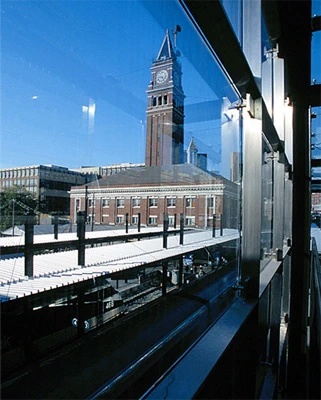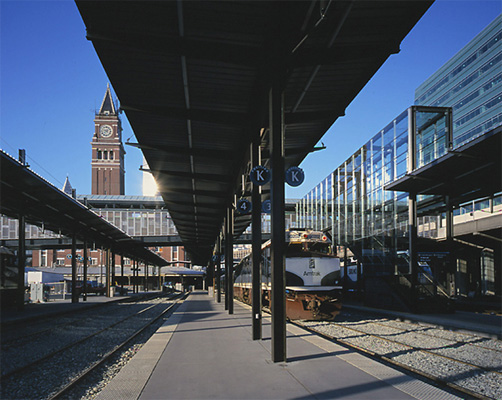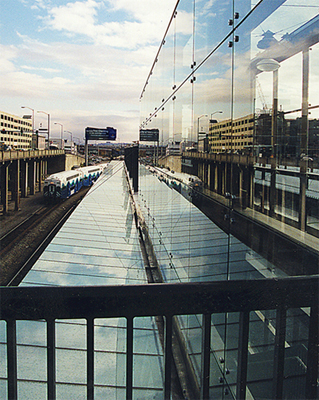 The commuter rail Station at King Street is the centerpiece of Sound Transit's regional system, and a vital component of one of the most active intermodal hubs in the Pacific Northwest. Commuter rail co-exists in a narrow right-of-way with Amtrak Passenger rail, Burlington Northern main line freight and regional and local buses. Sound Transit Light Rail is one block east, at Union Station. The project also included new platforms and canopies for Amtrak. An intensive public outreach process resolved concerns of numerous agencies and the Pioneer Square and International District neighborhoods.
The minimal transparent design integrates the new work in a complex urban environment without competing with Historic King Street Station. Three slender steel and glass entrances rise from the train yard to the street grid as station markers. Commuters enjoy views of King Street Station and the Seattle skyline as they move through the entrance structures.
Prime Consultant
Otak: Architecture, Urban Design, Civil Engineering
Photography
Art Grice
Award
American Institute of Architects Seattle Chapter, Honor Award for Washington Architecture, Commendation