14
9
Bremerton_Transit_Center_Improvements
South_Tacoma_Commuter_Rail_Station
Interurban_Pedestrian_Bridges
Beacon_Hill_Light_Rail_Station
Tacoma_Commuter_Rail_Station
Tacoma_Light_Rail_System
King_Street_Commuter_Rail_Station
Edmonds_Ferry_Terminal
Anacortes_Ferry_Terminal
7
Tacoma Commuter Rail Station
Freighthouse Square, Tacoma, Washington
Owner: Sound Transit
Central to Tacoma's intermodal terminal, the station entrance respects the scale and character of Freighthouse Square, providing a legible "front door". Station canopies emit a welcoming glow to commuters in evening hours.
David Clinkston was the lead designer while with Otak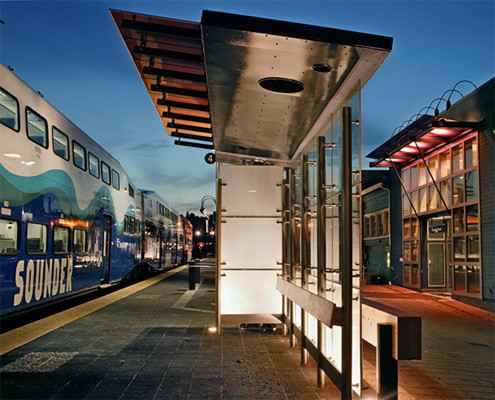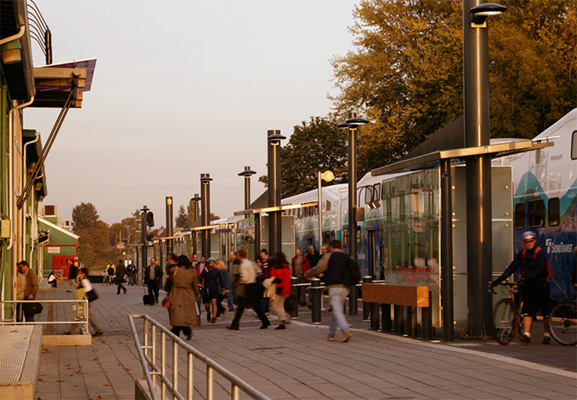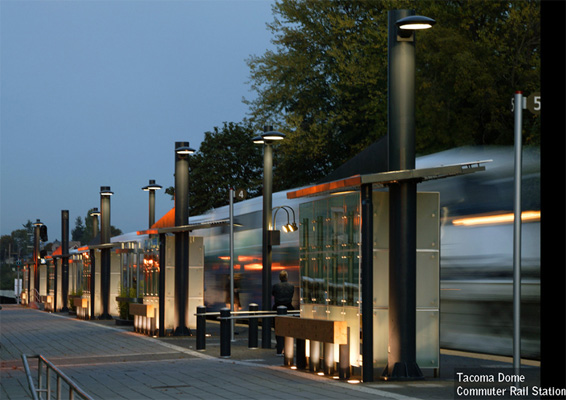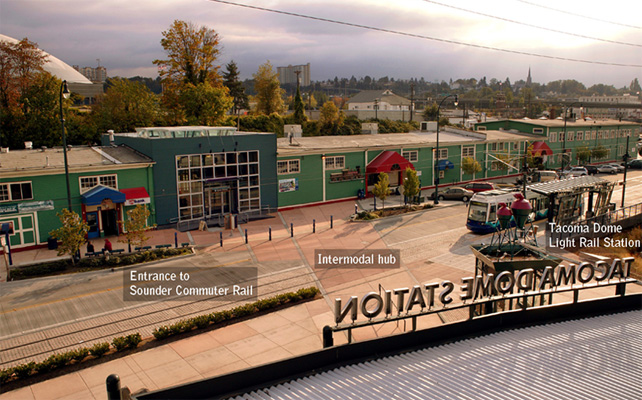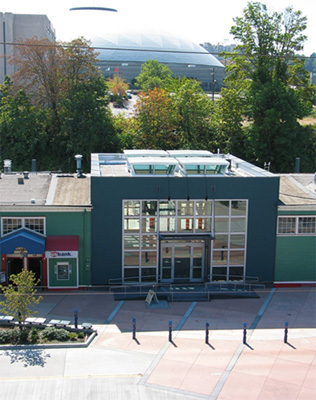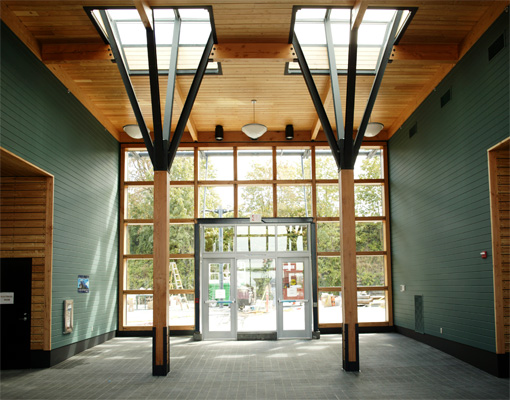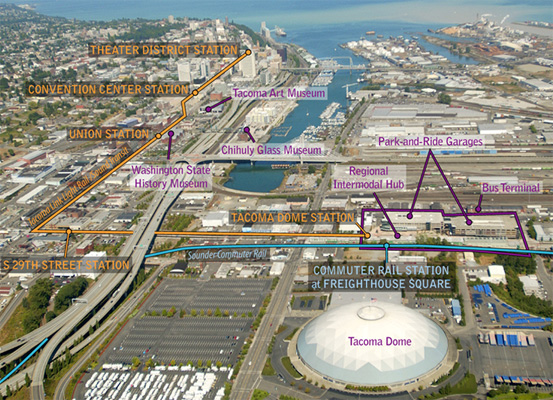 In close proximity with the Thea Foss waterway, Freighthouse Square was once Tacoma's gateway in the transfer of freight from "Rails to Sails". The building is now home to shops and a bustling food court.
Sound Transit rejuvenated the train platform and removed a piece of Freighthouse Square that was replaced with a new entrance concourse. The concourse connects the train platform to the 25th Street transportation plaza. The commuter rail station is the centerpiece of this regional intermodal hub, seamlessly connecting with the Tacoma Light Rail system, Pierce Transit and Sound Transit buses, and park-and-ride garages. David Clinkston was highly visible in the community outreach effort, gaining stakeholder support for the design.
Light monitors in the entrance concourse and the heavy timber columns that support them mark crossing circulation paths in the building. As such, the columns and monitors are a metaphor of street trees on an intersection.
Steel columns supporting canopies on the train platform are intentionally over-scaled in homage to the workers who moved heavy freight in the train yard.
Prime Consultant
Otak: Architecture, Urban Design, Civil Engineering
Photography
Art Grice