1
9
Bremerton_Transit_Center_Improvements
South_Tacoma_Commuter_Rail_Station
Interurban_Pedestrian_Bridges
Beacon_Hill_Light_Rail_Station
Tacoma_Commuter_Rail_Station
Tacoma_Light_Rail_System
King_Street_Commuter_Rail_Station
Edmonds_Ferry_Terminal
Anacortes_Ferry_Terminal
8
Bremerton Transit Center Improvements
Bremerton, Washington
Owner: Kitsap Transit
Infill elements were added to the existing multi-modal terminal to improve the pedestrian approach to ferry boats. Public art is integrated with expressive, yet functional canopy structures.
David Clinkston was principal-in-charge of design while with Clinkston Brunner Architects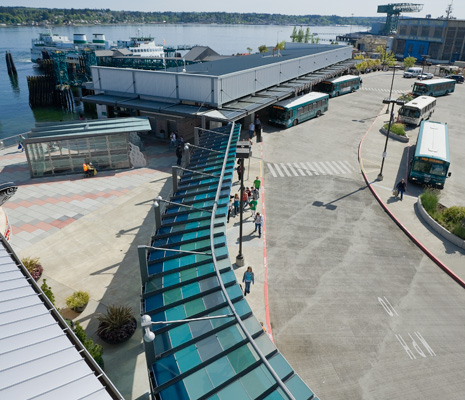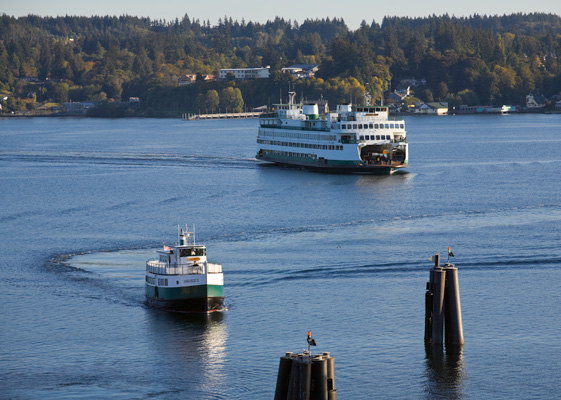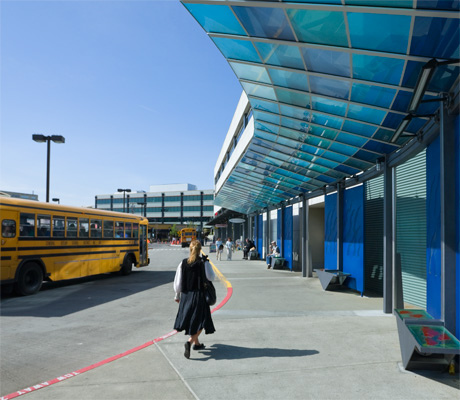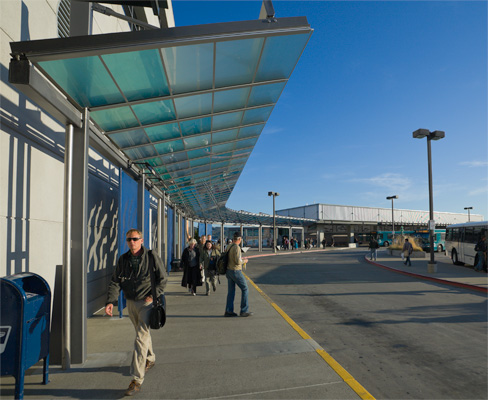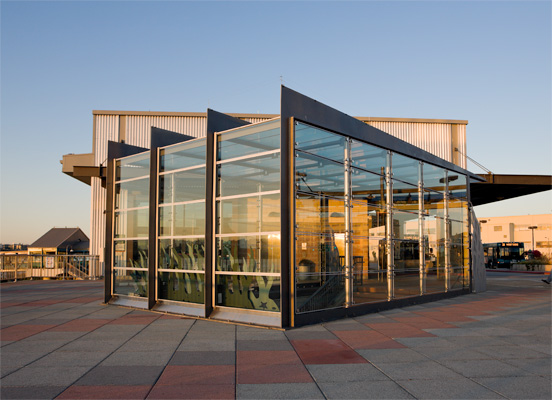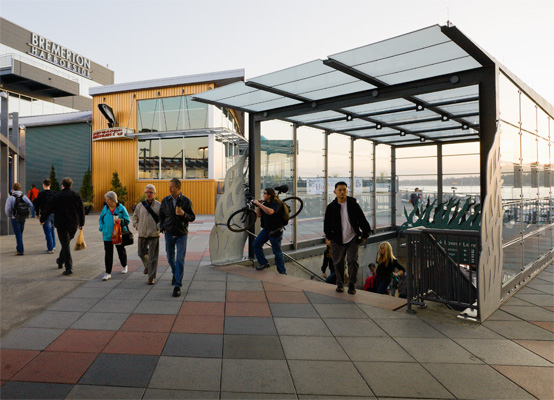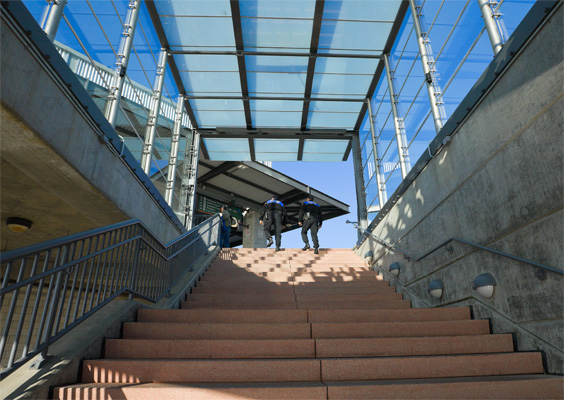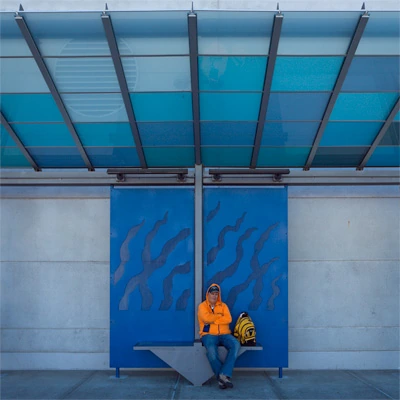 The multimodal Transit Center connects Washington State auto and pedestrian ferries with Kitsap Transit buses and with auto traffic. A long curving canopy was integrated to provide weather protection to pedestrians approaching the ferries. A range of blue and green glass canopy panels is a metaphor of the deep water of Puget Sound. An adjacent canopy structure was added to cover existing stairs that lead to the passenger-only ferry.
Laser-cut steel panels at the long canopy resemble seaweed and were designed by Michele Van Slyke. Glass benches with beach objects and glass salmon by Lisa Stirrett are integrated with the steel art panels. Planters and sculpture elements were added to the existing transit island to mitigate pedestrian's sense of exposure.
Photography
Art Grice